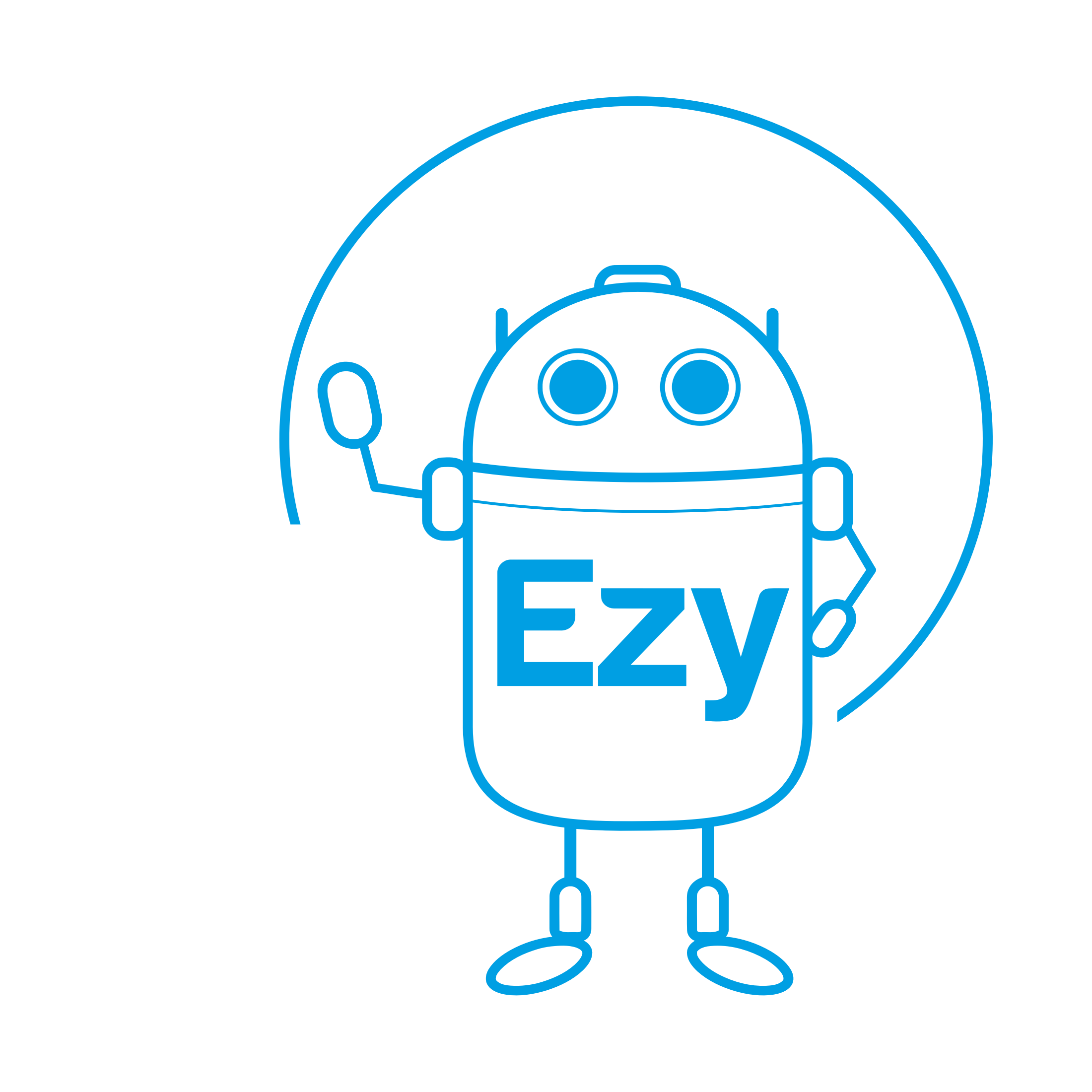 ClubEzy
The premier solution for club management.
Deliver better performance with ease
ClubEzy is the platform clubs use to implement and execute club functions with ease and helps their club community to focus on delivering better performances – resulting in greater enjoyment by everyone.
Recruit with ease
Make managing a club easy. Remove the challenges of recruiting members, volunteers, players, coaches and administrators.  All in one place.
Take control
Take control of the many associated operational issues such as managing activities, member management, timely communication, checking accreditations, collecting registration fees and recording results.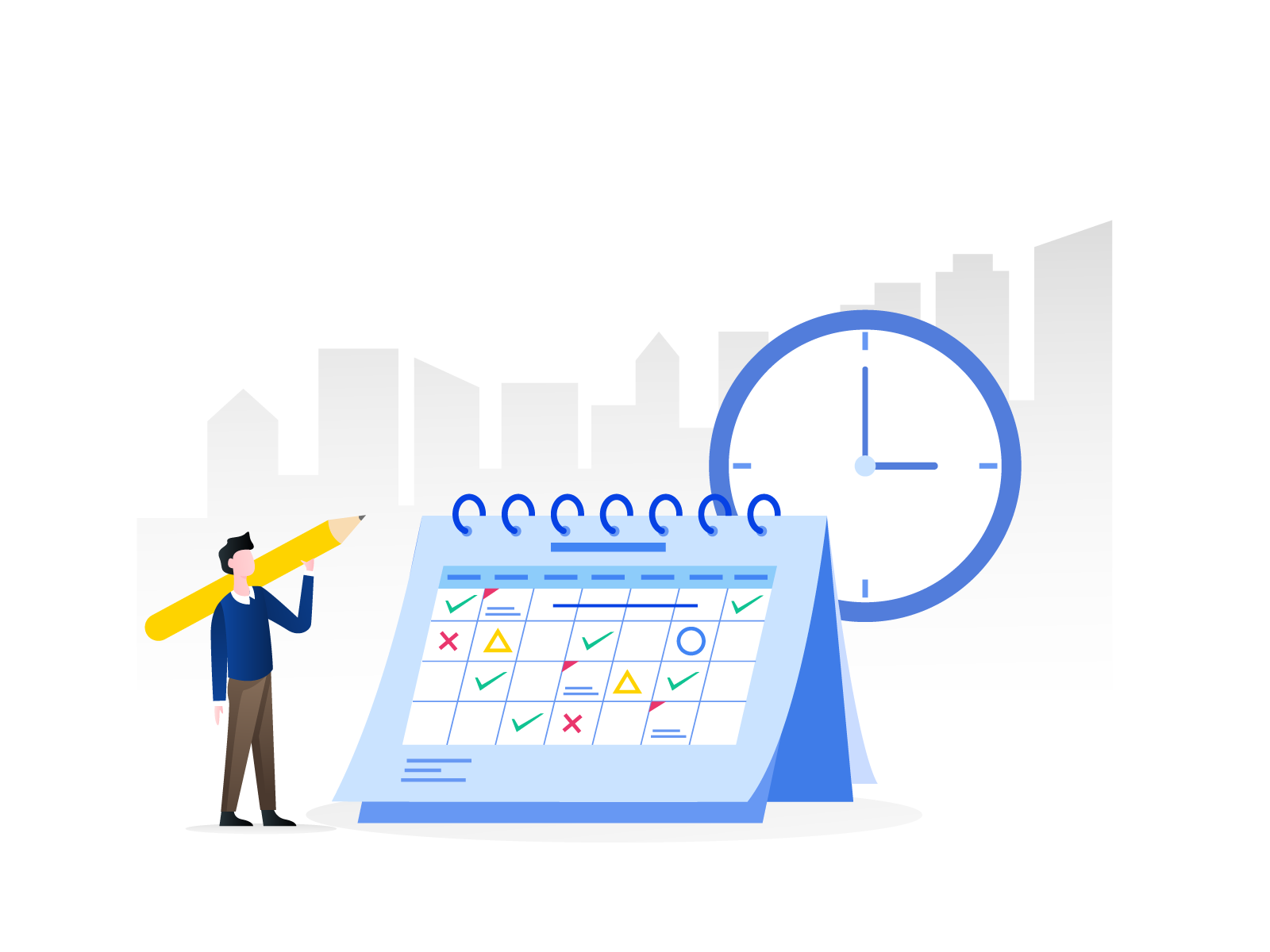 What usually happens...
The co-ordination of club tasks is usually left a few determined individuals; often with varying degrees of success. It is common for a club to have developed over time an informal distribution of the processes used to manage their affairs and activities. This often leads to inconsistencies in task execution and regularly leaving tasks incomplete. Indeed, there is a consensus that such challenges and problems encountered by social and sporting clubs are common – regardless of the club location, activity or discipline.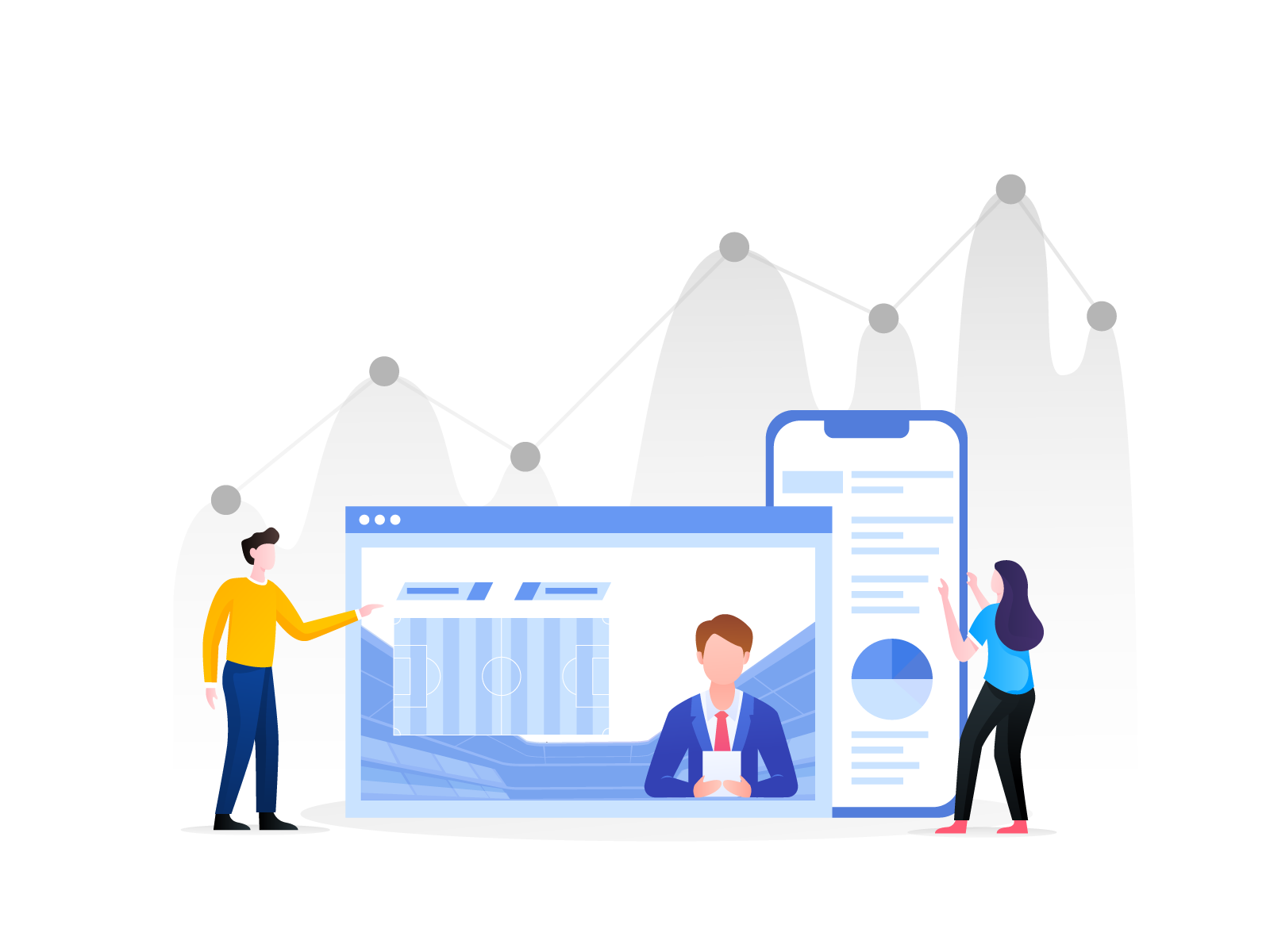 Designed to work for you
ClubEzy has been designed to provide an intuitive solution to address the issues confronted by all clubs in a consistent and complete manner; allowing members to enjoy their chosen passion once more. Join the community of clubs using ClubEzy and experience how the successful implementation and execution of your club goals will allow your club members to enjoy the performance of your club rather than focus on the tasks involved in managing the operations.
Benefits that deliver results
ClubEzy addresses key issues to deliver both time and cost savings for your club. Successful implementation of ClubEzy can be measured by the reduction in the time taken to perform arduous tasks with ease and subsequently allow the club members to enjoy their chosen pass time.
ClubEzy offers many benefits and our objective is to provide a comprehensive and intuitive solution that can be used by social and sporting clubs regardless of location, activity or discipline. ClubEzy offers a solution portfolio to assist with club operations that will expand to include:
Promotion and Marketing
Recruitment of Volunteers, Coaches and Managers
Collecting and Sorting the Registration Applications by Players
Establishing Selection Criteria and Process
Trial and Grading Assessment of Players
Equipment and Gear allocation
Player Performance Assessments;

Coach Assessment and Feedback;

Grounds and Venue Management;

Match and Event Scheduling;

Communication and General Chat;

Player Availability and Attendance;
General Administration

Live Scores, Match and Incident Reports

Upload Photo and Video content

News-Letters

Canteen Operations

Club Supporter and Gear sales orders
Sponsorship – promotions, advertising and sponsor events

Invoicing, Payment Processing and Reconciliations

Fund Raising

Social Network Content Management

Member Feedback
Take a look at ClubEzy's extensive features
User Profile Individuals & Organisations
Users create a personal profile within the ClubEzy environment and register with ClubEzy as a member. If the ClubEzy member is over 18 years old, the member can manage their personal profile using their login and password. ClubEzy profiles for children aged 13 and under will have their profile maintained by a supervising adult. Children aged between 13 and 18 may access their profile directly but will require a supervising adult profile to be linked to their account.
Clubs may be created by a primary administrator. Proper identification and registration details are required for both the primary administrator and the club. Once verified, the club profile may be completed with details of activities, member recruitment and other relevant information. The club is able to create as many groups or teams as required; customising each group to their requirements.
When satisfied, the club is able to activate their presence on ClubEzy and be visible to ClubEzy members. When active, the club may commence its recruitment activities seeking members, volunteers, players, coaches and administrators by using any one or combination of methods such as promoting itself on ClubEzy; using a ClubEzy registration form on the club website; and using social media links.
Player Intake Offer Acceptance & Induction
When the selected player (or their supervising adult) accepts the offer presented by the club, the player is recognised as a member of the club by ClubEzy.
The club administration staff will acknowledge the acceptance and the ClubEzy app will send a payment Request for the registration fees. Within the ClubEzy App, the player will receive a notification with a welcome message from the club and alerting the player of the registration fees payable.
Payment of the registration fees may be processed within the ClubEzy App or the club may send an invoice. Regardless, ClubEzy will track the transaction and record the remittance when received – allowing for significantly easier reconciliation of outstanding registration fees. Reminder notices may be automated within ClubEzy and sent at set intervals determined by the administration staff.
The club Team Lists including coach and team mate information with contact details will be available to the player when accessing the ClubEzy app. When the induction process is complete, the player will have access through ClubEzy of the club features, policies, procedures, events, communications and more.
Team Performance Measurement & Feedback
Throughout the season, the qualitative and quantitative assessment tools provided by ClubEzy enables the club Technical team to track team development.
The measurement and feedback tools available to the technical teams provide a superior solution for clubs to communicate team or group progress to their technical teams and club community. It also allows a club to meet any mandatory assessment requirement for elite competition compliance and can be used to consistently implement the curriculum adopted by the club technical team
Communication Individual, Group & Global
Effective communication within a club is one of the biggest challenges facing clubs today. ClubEzy allows you to design and create an effective means for communication with the communication records maintained on behalf of your club.
ClubEzy users can chat or message an individual basis or alternatively within a club group.
Where necessary, ClubEzy will allow select users (such as group admins) to generate emails on behalf of the club. The email record will be maintained by the club within ClubEzy.
Registration Existing or New Profiles
The registration process does not require an individual to be an existing ClubEzy member to register with a club. If the individual is not a ClubEzy member, their registration with a club is possible by completing the club's application form, provided by ClubEzy and usually located on the club web site. A ClubEzy profile will be created for that individual when the registration form is submitted.
Alternatively, an individual can complete their profile with ClubEzy. As a ClubEzy member, they may view the ClubEzy member clubs and register an interest with any one or several member clubs within ClubEzy. By applying to register with one or more member clubs within ClubEzy, the individual's profile information is provided to each club directly without requiring the individual to submit the same information multiple times.
The ClubEzy profile for an individual is maintained by them; their profile information will only be disclosed at their direction; their profile information is portable between clubs each season or year; their profile can accommodate multiple simultaneous roles (player, coach, administrator); their profile information may be used to register with multiple clubs; and their profile information can include details such as accreditations, images and documents.
Gear Steward Uniform, Kit & Online Shop
The ClubEzy gear steward feature allows a club to upload details of playing uniforms, off-field attire, equipment and gear to be allocated to each Team and Player. Each club may determine if the cost of these items is included in registration fees or provided at an additional cost.
Club administration staff can upload the relevant sizing options, item descriptions and quantity for each Player. Using ClubEzy, each Player is notified when and where the sizing and fitting of uniforms will take place. The ClubEzy app would then require each Player to select and confirm the details and size of the uniform and gear ordered.
Using the details entered by Players, allows the club to prepare a detailed order list that could include additional details such as shirt numbers, player names and sponsor logos.
When the items are ready to be distributed, ClubEzy will notify the Players on collection, each Player is required to acknowledge receipt of the items. ClubEzy App even allows for part distribution and acknowledgement as all items ordered may not arrive simultaneously.
The ClubEzy gear steward feature even allows a club to create a supporter shop where selected items can be sold throughout the season.
Club Performance Measurement & Feedback
At many clubs there is not enough appreciation that the perception of the club by the community sets the reality. Just as it is important for your Technical Team and Players to exchange continual feedback, it is important that the club records and addresses any issues or concerns raised by its community and members.
Although a great deal of research has been devoted to determine how to accurately assess customer satisfaction, ClubEzy has implemented the Net Promoter Score (NPS) method. Using ClubEzy to ask the club community some simple questions will help determine your NPS Score. The NPS method determines members of your community that are 'Promoters' (those who will recommend your club); 'Passives' (those who are indifferent and unlikely to tell anyone); and 'Detractors' (those that are likely to criticise your club).
Consider how valuable it is to be aware of these details and how successfully addressing such issues would benefit the club in recruiting playing members, qualified technical staff and sponsorship.
Reporting Results, Incidents & Content
ClubEzy allows for the recording of results and creation of club content that can be published on your club website and club social media. Match reports, general content, images, video and incident reports can be generated within ClubEzy.
Trial Assessments and Selection
ClubEzy allows for registered players to be assessed on objective criteria (such as age) or subjective criteria (such as skill) in order for the player to be allocated to a group or team.
The club is able to define the assessment criteria, determine drills and set measurement methods to assist with the assessment of a player. Based on the player profiles, the club technical staff may allocate players to pre-defined groups for preliminary assessment or directly allocate to a team without further assessment.
The player profile together with their photo are available on the ClubEzy app used by technical staff to allow for prompt, accurate and efficient assessment and allocation. As the trial process progresses, the qualitative and quantitative reports generated by ClubEzy are immediately available. The assessment data may be used to filter the players into groups for determining selection.
The club may determine that player selections should be subject to an authorisation process with final approval by a Technical Director or Team Coach. Selection of players on ClubEzy by technical staff is immediately shared with club administration staff to allow for preparation of registration documents
Player Performance Measurement & Feedback
ClubEzy allows for a balanced approach between clubs offering pathways for talented players and facilitating the social and exercise benefits for the community-based club. Players can be promptly, accurately and efficiently assessed and allocation to appropriate groups.
Throughout the season, the qualitative and quantitative assessment tools provided by ClubEzy enable a club to track individual player development. Equally important is how ClubEzy allows players and coaches to receive and provide meaningful feedback.
The measurement and feedback tools available to players and coaches provide a superior solution for clubs to communicate player. It also allows a club to meet any mandatory assessment requirement of players for elite competition compliance and can be used to consistently implement the curriculum adopted by the club technical team.
Promotions Sponsor Business Directory
Without the assistance of club sponsors, it would be difficult for any club to pursue its objectives. ClubEzy provides the tools to ensure that your sponsors receive acknowledgement and exposure to your members so that they derive value from their valuable contributions.
Events Awareness, Availability & Attendance
ClubEzy can be used for every event held during the club year. Events include (but are not limited to) pre-season trials, training sessions, matches, meetings, social events and formal meetings.
Setting up any event on ClubEzy can be completed in minutes. An event administrator can set the date, time, location and frequency with invited members being alerted to the event and able to confirm availability.
Events can include assessment criteria, reporting requirements and attendance registers.
Frequently Asked Questions regarding Football
The FFA mandates a system called 'Play Football' which we have to use for player registrations. Why would we need or want another system like ClubEzy?
'Play Football' is the system mandated by the Australian football governing body, for registering participants (players, coaches and administrators). It is not a club administration system built with the direct assistance and knowledge gained by working with club within the football community.
Do players have to be registered in both ClubEzy and Play Football?
Yes – FFA require players to self-register with their using PayFootball.
ClubEzy maintains player profiles for use at a club level.
Can you push player data electronically to Play Football so our members can just use ClubEzy?
Registering players and ensuring payment of registration fees is a club level problem. Unfortunately, player data is not currently shared between ClubEzy and PlayFootball to efficiently achieve this outcome but we are working towards it.
Is ClubEzy suitable for NPL, State League clubs including those offering the Skill Acquisition Phase program where the intake process is generally different to that of community clubs?
ClubEzy works perfectly for 'player pathway' clubs and community-based clubs. ClubEzy understands the the player onboarding process for these types of clubs and accommodates both open registrations as normally occurs with community clubs and the more complex intake process for elite clubs.
The workflows within ClubEzy accommodate trialling and assessments right through to issuing letters of offer and finally, invoicing. ClubEzy has efficiently modelled this process. It is not uncommon for those few determined people within a club to encounter similar problems and despite the best intentions, resolve the problems independently, inconsistently and incompletely.
ClubEzy has been designed to provide an intuitive solution to address the issues confronted by all clubs in a consistent and complete manner; allowing members to enjoy their chosen passion once more.